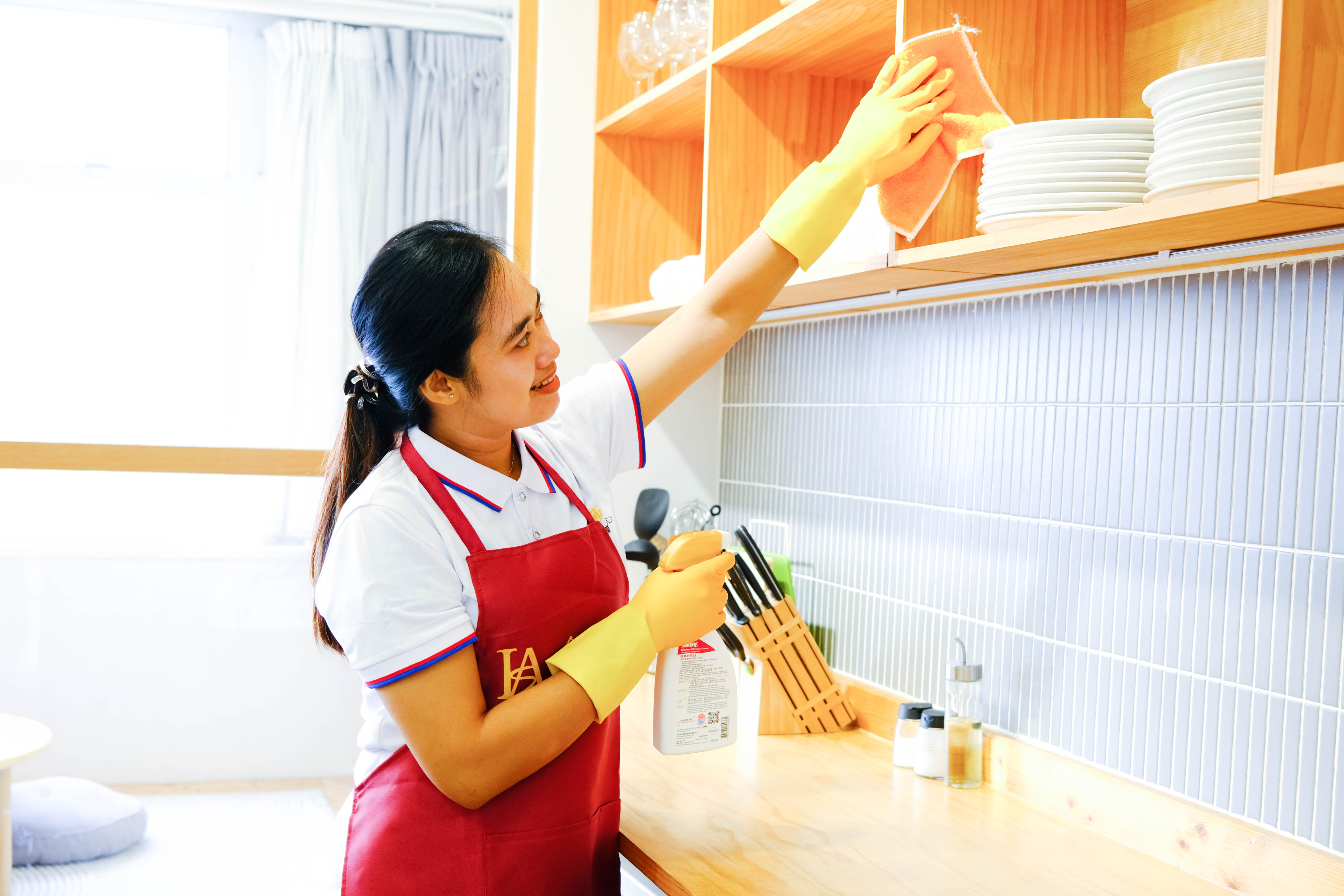 Filipino domestic helpers from overseas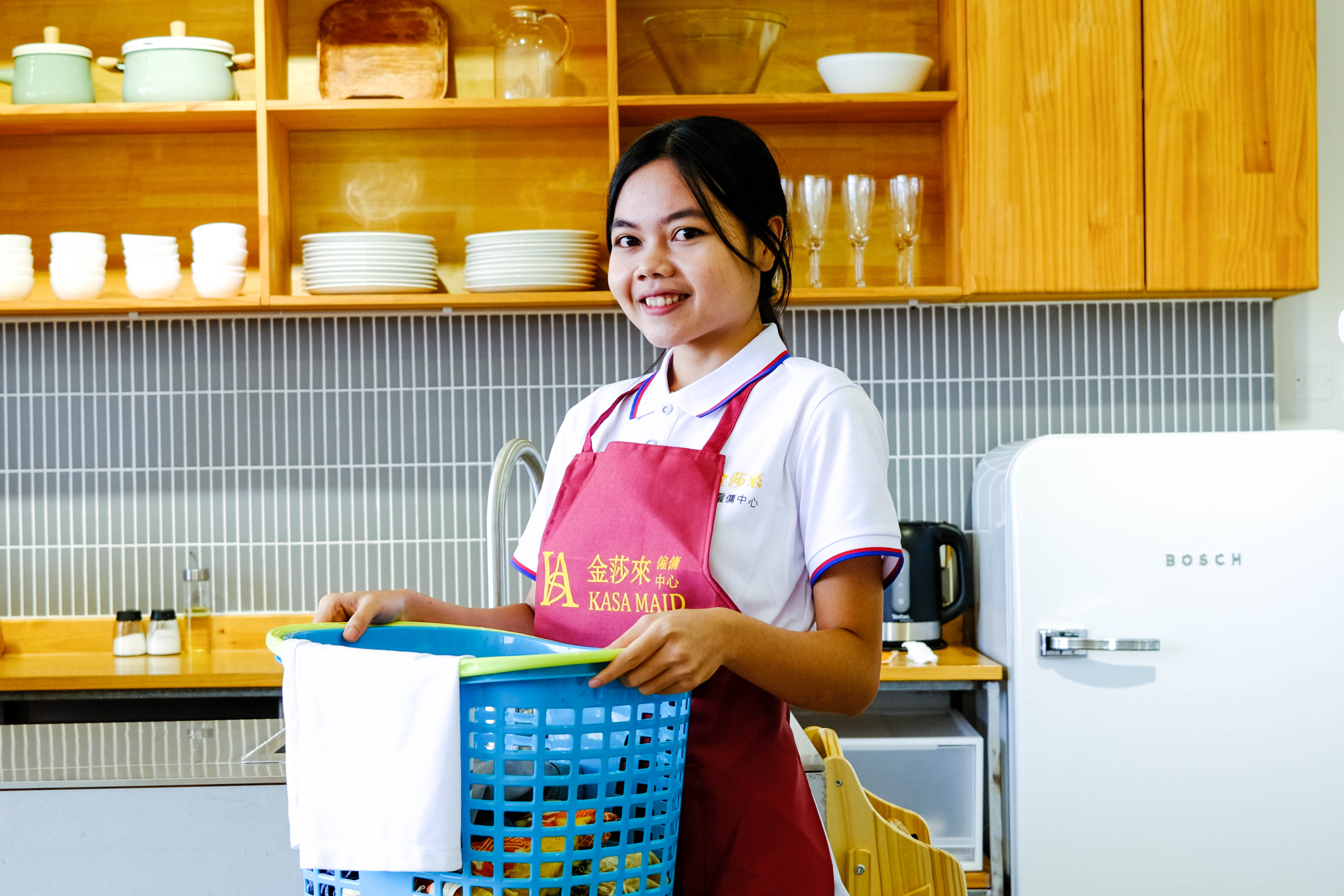 Indonesian domestic helpers from overseas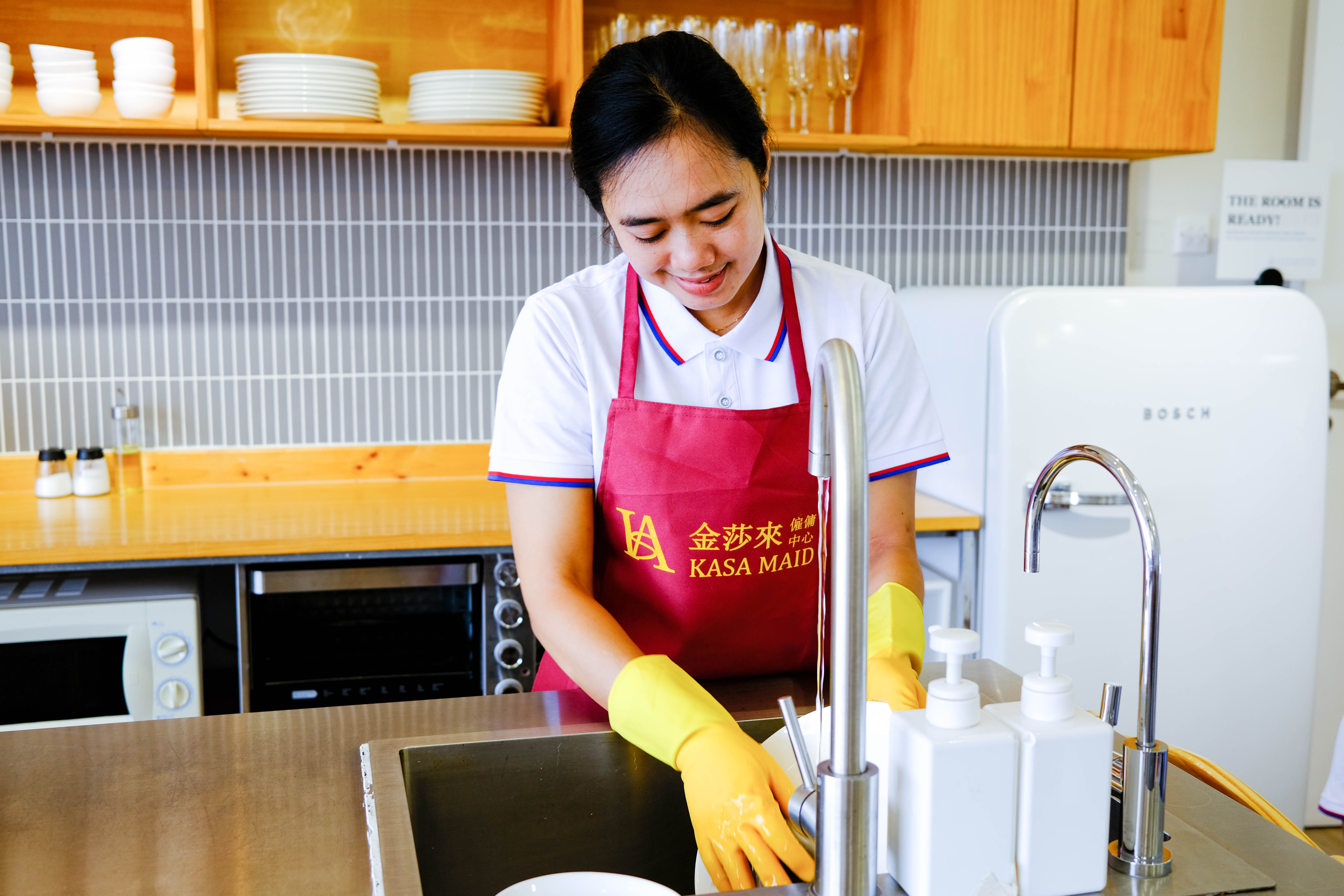 Local helpers with completed contracts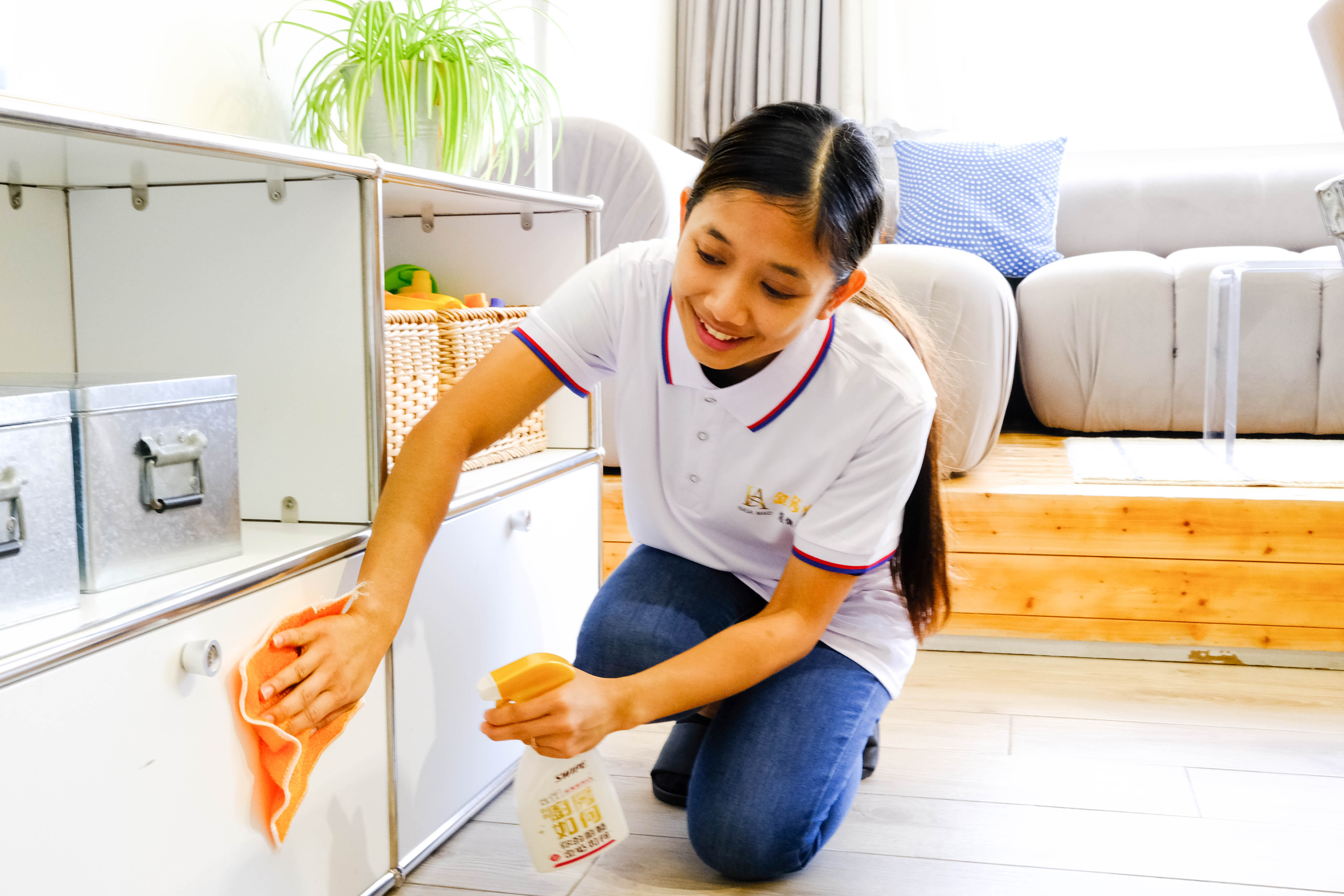 Contract renewal/ designated helpers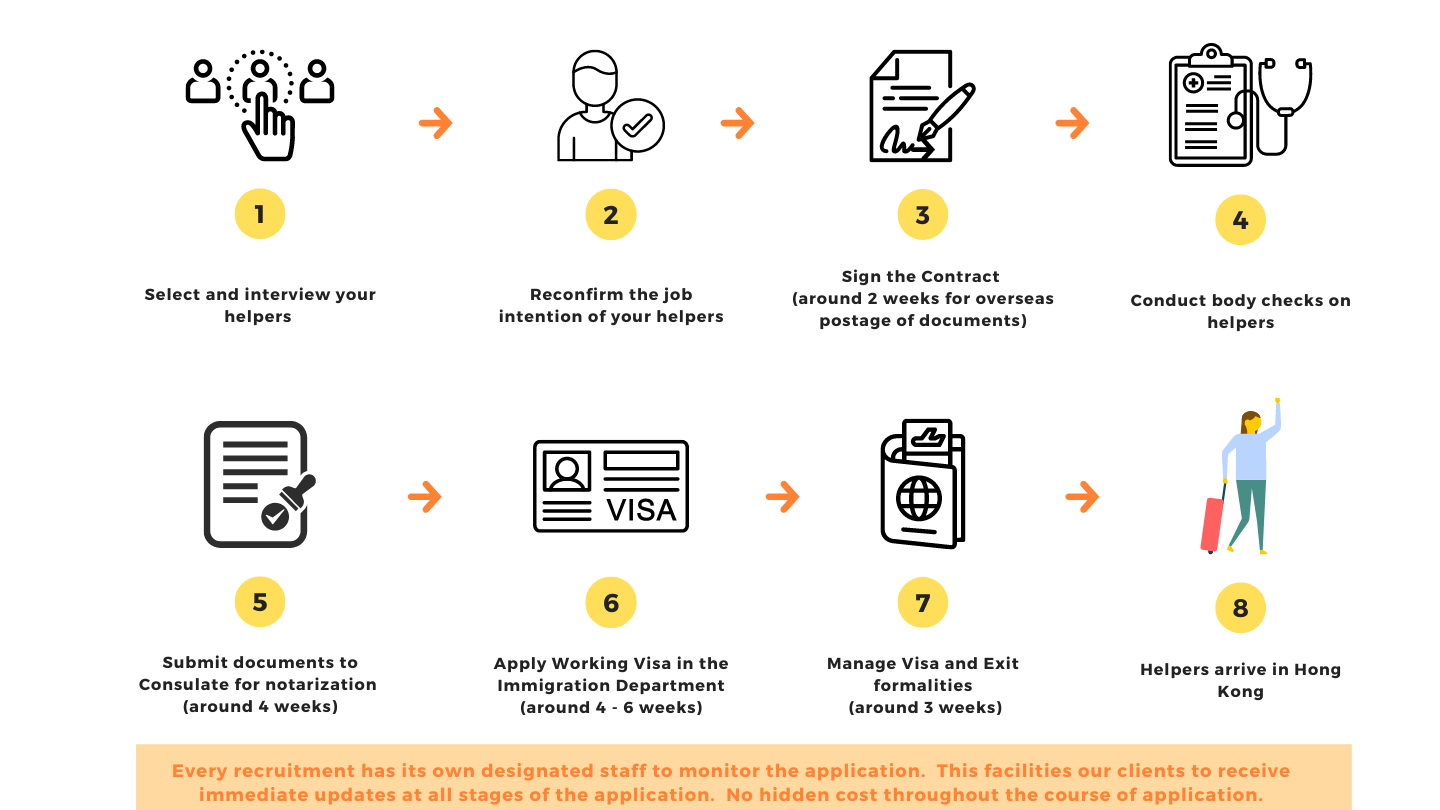 What is the difference between hiring overseas domestic helpers and local domestic helpers?
In short, hiring local helpers can save more application time.

Overseas helpers refer to those ready for employment but not in Hong Kong. Employment procedures include the helpers' application for working visas, vetting conducted by Consulates and the Immigration Department, body checking of the helpers, and other arrival formalities in Hong Kong. Usually, the above administration requires 3 to 4 months to complete. However, the application time will be longer if the selected overseas helpers are outside their home countries. It is because the application procedures can only begin when the overseas helpers have returned to their home countries.

Local helpers refer to those with a 2-year contract completed or near completion. If the selected helpers have finished their contracts, the relevant application only takes 1 to 2 months to complete. However, such helpers are picky about job offers and require higher salaries. Clients shall also note that the supply of such local helpers is tight. We recommend clients reserve sufficient time if they consider hiring local helpers.
Should I choose Filipino or Indonesian helpers?
The answer to this question is subject to the need of employers.

Employers can consider the language factor when hiring helpers. For serving elderly members and Cantonese-speaking families, we recommend employers hire Indonesian helpers. If employers want to encourage their children to practice English early, we recommend hiring Filipino helpers. Most Filipino helpers are fluent in English. Hence, they may create an authentic language environment for kids.

Filipino and Indonesian helpers are also different in terms of their advantages in job performance. Most Indonesian helpers grow up in less developed rural areas with agricultural work as their primary source of income. They highly value the job offer received. Especially for the helpers without work experience aboard, they are more diligent and obedient. However, employers may need to spend more time teaching them. Filipino helpers are instead better educated. Thus, they can adapt to their duties quickly. Employers can consult us anytime after considering their needs. Our experienced team of consultants will help every employer who comes for advice to make their best move!
How long does it take to hire a foreign domestic helper?
Depending on the helper's type and contract status, the required time can vary between 1 to 4 months. Hiring an overseas domestic helper usually requires 3 to 4 months. While hiring a local ready domestic helper with a completed contract can only take 1 to 1.5 months. However, if the local domestic helper has a terminated contract status, the application time can increase to 2 to 2.5 months. Depending on the speed of the vetting taken by the Immigration Department, the required time is subject to change.
How to pick a good domestic helpers agency?
Employers should always check the accreditation and license of an employment agency. A trustworthy employment agency should have a permit from the Labour Department, the Consulate of Indonesia, and the Philippines. Employers can check the license of an employment agency from the Employment Agencies Portal of the Labour Department. Also, the consulate accreditation can be verified by surfing the official websites of the consulates.

Reputation is another main factor for consideration. Employers can learn about the agency's reputation through its customer reviews on social platforms and web pages. Employers can also surf the official site of the Labour Department for records of the agencies. If the employment agency has been warned by the Labour Department in terms of unfair trading practices or violation of regulations, the records will be kept on the web page.

Employers shall always look for agencies that provide interviews. It is because interviews provide employers with the opportunity to learn about the helper more through direct interaction. Doing so allows employers to conduct a detailed evaluation for the consideration of appointment.

A good employment agency should provide after-sale services. Services include arranging designated staff to pick up the helper upon her arrival and assisting the helper to complete the landing registration at the Immigration Department. A responsible agency should also regularly contact the clients and helpers to follow up. Some top agencies may even provide after-sales assistance in translation and counselling. In case of contract termination, some better agencies are willing to offer a new appointment of helpers at a preferential rate.
What assurance can I get from Kasa Maid Employment Agency?
Kasa Maid pledges to provide a delightful service experience to every client. We adhere to precise pairing services to establish a long term enterprise-to-client relationship and trust with the best word of mouth in this field.

*We provide a full repayment (including the fee for consultation and administration) on unsuccessful applications. We also entertain employers' decision of helper's replacement at a 30% discount.

The problem of "job hopping" in recent years has caused employers to worry more when they hire foreign domestic helpers. In view of this, Kasa Maid has adopted a closer examination at each premature job transfer since last year. We also cooperate with the Immigration Department for their investigations to diminish the job hopping issue with our best efforts.

Lastly, Kasa Maid offers extensive after-sale services. We have Indonesian and Filipino translators to provide verbal and textual translations to support helpers-to-employers communication.

*Terms and Conditions applied. For details of the refund policy, please observe Part 6: Arrangement for refund of the Service Agreement for Employment of Foreign Domestic Helper (FDH).